Apartments for Rent Near Longmont
Luxury Living in Firestone
The Luxury Apartments Near Longmont
If you are looking for excellent newly-built apartments near Longmont, Colorado, Gateway North Apartments is here to provide you with the right place for an affordable price. Our apartment complex has the best amenities any complex has to offer, an addition that can only be improved by the location.
You will find the Gateway North Apartments a couple of minutes off of I-25 and only 15 minutes from the heart of Longmont. If you work in Longmont, our apartments are the best location for you — you'll be living in a relaxed town with everything you need and be a short drive away from your place of work. You will get the best of both worlds!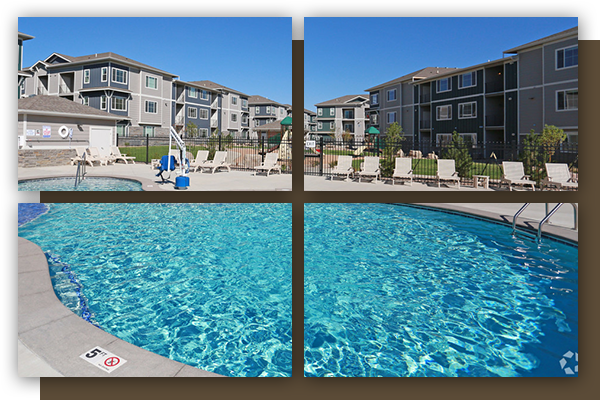 What Our Complex Offers:
A wide variety of floor plans to choose from

State-of-the-art amenities in-suite

The best complimentary on-site and outdoor amenities

A maintenance team that's readily available to help you

Convenient location

Tight-knit community

And more! Full Fitness Center Clubhouse Pool & Playground Movie & Media Center
Enjoy Luxury Apartments For Rent
With an overall growing housing market in Colorado, finding the right place to live can sometimes be a hassle. A lot of the times you find the perfect apartment only to realize that the price is way out of reach and those that are around your price range, are usually depressing and were built a century ago.
You don't have to look any further for an apartment to rent. Gateway North Apartments brings you newly-built apartments for rent with all the right amenities. You won't find a better place to rent that is as well-located and this complex in Firestone.
Location, Location!
Firestone is a small quaint town with everything you need to enjoy Colorado living. It's considered one of the safest communities in Colorado and it has plenty of outdoor activities and recreational opportunities added to the rapidly-growing economy.
Contact our team to check the availability of our apartments and we'll be happy to help you find the perfect place for you!
Live Near Longmont
It is not uncommon to live in a town and commute to another one for work. This happens often for many reasons; you either like the town you live in, your afternoon and weekend activities are closer to where you live, or simply, the rent closer to your place of work is not as affordable as you want it to be. If you work in Longmont, Colorado, you are probably no stranger to this concept.
Gateway North Apartments is here to bring a solution to your renting problems. Our units come with great amenities that will satisfy your needs and the floor plan designs are meant to make your new home a comfortable experience. You shouldn't need to worry about an old apartment that was built decades ago where you don't know where the next pipe is going to burst. Our newly-built units come with a fully-upgraded kitchen with stainless steel appliances, plenty of countertop space, beautiful cabinets, and a central island to give you even more space to work on.
If you are more of an outdoor person, we have a pool, a playground for the kids, and a set of grills to make sure that you can also spend some time outside without the need to leave you complex. The clubhouse offers other indoor spaces for those times when being outside is not what you want; this is what we offer for indoor amenities:
Fitness Center

Movie Theater & Media Center

Business Center

Multi-Use Rooms

And More!
Check Out Our Floor Plans
You have a wide variety of apartment designs to choose from that were built with luxury in mind. From walk-in closets to laminate flooring and carpeted areas; everything is well-designed to make your experience in the apartments feel like you are in a mansion!
Here are our plans:
Whatever your apartment size needs may be, at Gateway North Apartments, we offer a wide variety of floor plans that you can rent and we are sure they will satisfy your expectations. Check for availability here!
If you are looking for a place to live near Longmont in Colorado, Gateway North Apartments is the place for you. Here you will find a great complex with like-minded people with a tight sense of community. Contact our team for more information about our application process and availability or apply today. Click below!