The largest unit available at Gateway North Apartments in Firestone is the Steamboat Springs floor plan, which is our only three-bedroom space available. This type of floor plan includes two bathrooms — one attached to the master bedroom and one in the hallway — and also comes equipped with washer and dryer hookups to make laundry easy. Large families can enjoy life in our Firestone rentals with the large space features throughout the Steamboat Springs floor plan. Learn more about this apartment style down below and contact Gateway North Apartments today to see if these units are available! Amenities Available With Our Firestone Luxury Apartments
Our Steamboat Springs unit is the ideal three-bedroom, two-bathroom apartment for large families who need a lot of space to spread out. This is our largest available rental and in it you'll find a comfortable living room that is separate from the kitchen, a large dining room, top-of-the-line stainless steel appliances, and laminate wood floors. Enjoy the ample storage with a pantry, two coat closets, and a storage unit to store all your seasonal items just off the balcony. Cook for your family and entertain guests with the large amounts of countertop space and cabinets with natural wood finishes. A few of our units also offer double vanities for your convenience.
Several community amenities are also available after moving into the Steamboat Springs apartment. Both couples and families alike can appreciate the full fitness center with modern equipment, an outdoor pool, and a kids' playground that is easy to access. A movie and media center is also available for whenever you need some time at home and a business center is available for anyone to use when they need a quiet, professional space.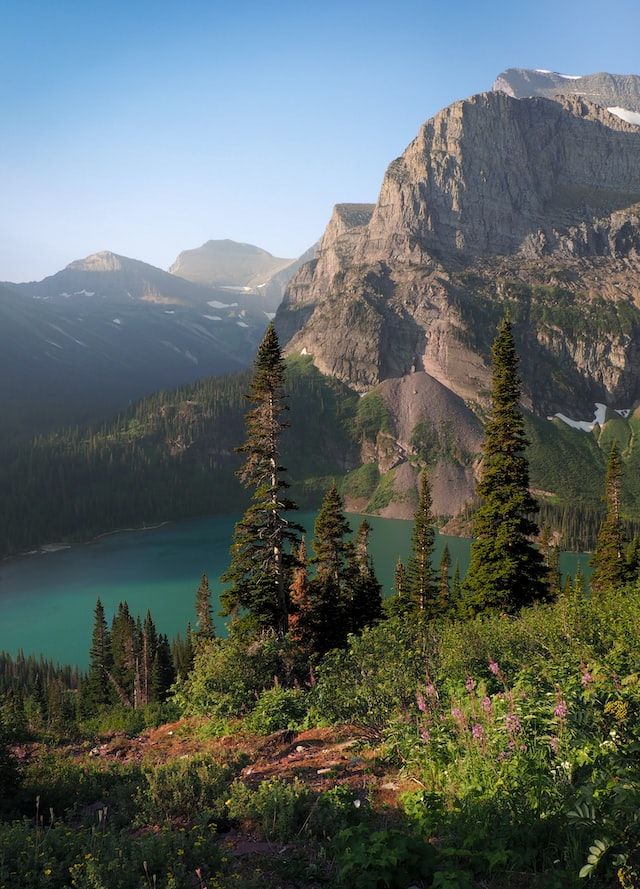 Explore Colorado Outside of Gateway North Apartments
Firestone is a great destination for those seeking outdoor recreation opportunities. Located at the foothills of the Rocky Mountains, the area around our Firestone luxury apartments offers a wide range of activities for all ages and interests. Hiking enthusiasts can explore the St. Vrain State Park or the trails at nearby Rocky Mountain National Park. Golf lovers can enjoy a round of golf at the Saddleback Golf Club; water activities such as fishing and boating are also available at nearby Union Reservoir. Enjoy the great outdoors when you move into our Gateway North Apartments.
Choose Gateway North Apartments in Firestone, CO
Our Firestone luxury apartments are perfect for anyone looking for a comfortable place to live without feeling cramped in any way. See what all our local community has to offer when you apply to live at Gateway North Apartments today!