When it comes to luxury apartments in Firestone, Colorado, Gateway North Apartments is the place to be. The Telluride offers residents superior luxury living at an affordable price. With high-end amenities, ample storage space, and a spacious layout, you'll feel right at home in your Telluride luxury apartment.
The Telluride units available for rent are spacious one-bedroom, one-bathroom apartments. These apartments include features like stainless steel appliances and a large bathroom with a walk-in closet so you'll have everything needed to live comfortably.
Contact Gateway North Apartments in Firestone with any rental questions and explore the Telluride floor plan with our virtual tour below. We look forward to helping you find your luxury apartment home! Floor Plan Amenities
Our luxury apartments offer a wide variety of amenities to make living comfortable and enjoyable. Our Telluride floor plan offers stainless steel appliances, laminate wood floors in the kitchen, a large bathroom with a walk-in closet, and an extra storage unit adjacent to your balcony. Get all the features needed for living comfortably while staying affordable when you live in our luxury one-bedroom apartments.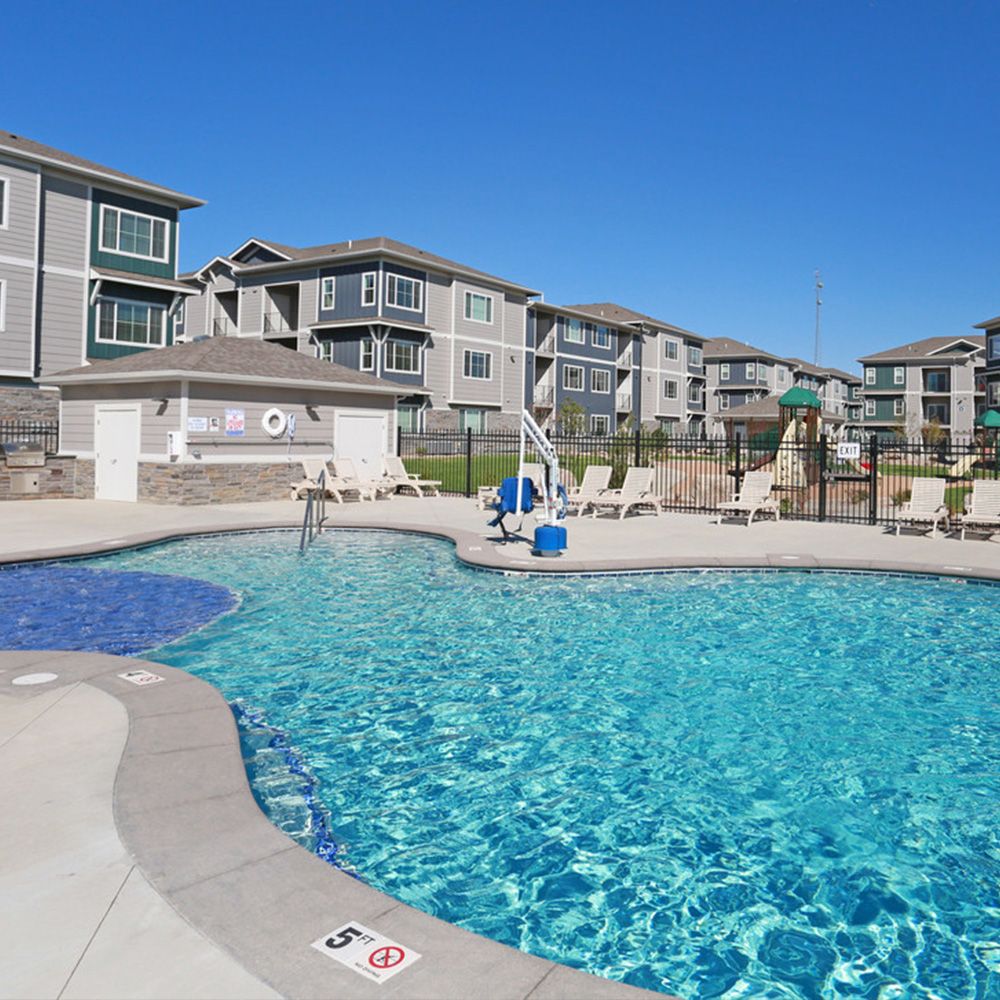 Luxury Living at Gateway North Apartments
At Gateway North Apartments, luxury living has never been easier. As you know, our one-bedroom apartment floor plan, the Telluride, offers many desirable luxury features that will leave you feeling comfortable and relaxed. On top of that, Gateway North Apartments have access to all of our luxury amenities, including our clubhouse, fitness center, outdoor pool and playground, and more! Explore everything our apartment living has to offer.
Find Affordable Apartments in Firestone With Gateway North Apartments
At Gateway North Apartments, we understand that luxury doesn't have to be expensive. That's why our spacious one-bedroom units feature all of the amenities luxury apartments offer at an affordable price. With our Telluride floor plan, you can enjoy luxury living without breaking your budget. With our wide selection of amenities, it's easy to see why luxury apartments should be your first choice when searching for an affordable home in Firestone.
Call Gateway North Apartments today to get started with your luxury apartment search! Our team is available to answer any of your questions and help you find the perfect luxury apartment for you in Firestone.